Free UK Delivery
100% Pure
Eco-Friendly
Collagen Code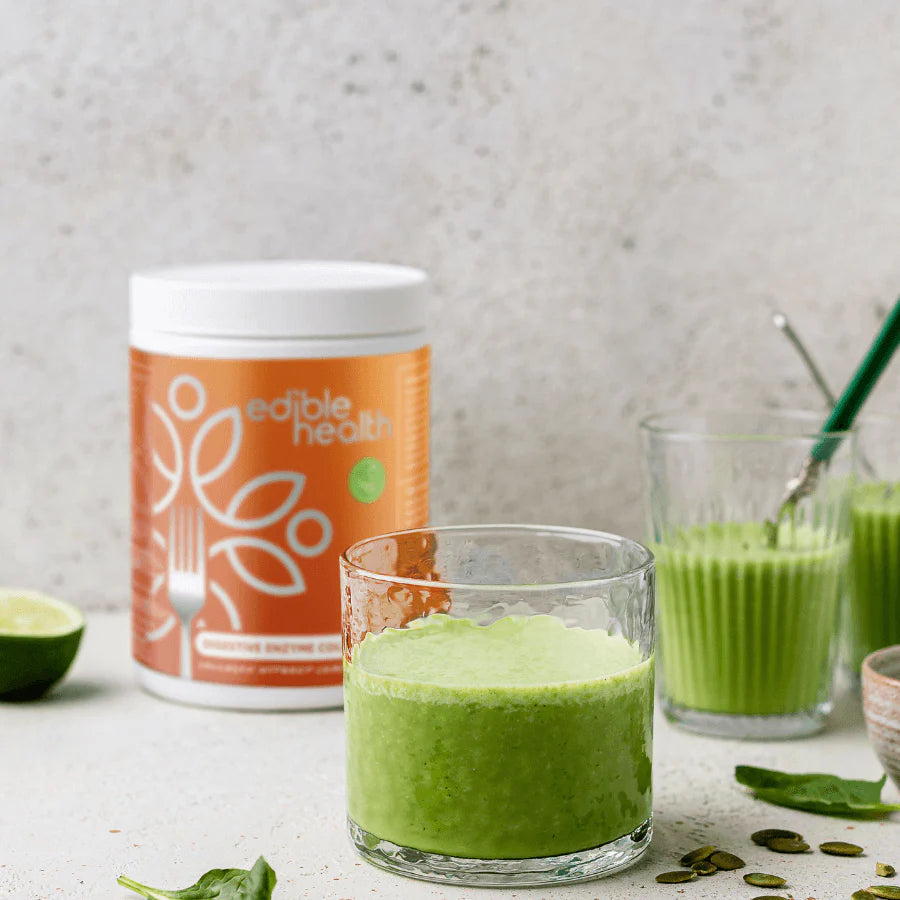 THE BEST WAY TO TAKE COLLAGEN IS TO BE CREATIVE
Why stick to the same recipe and the same routine, when your Edible Health collagen can be turned into absolute taste sensations?
The versatility of our powders means you can not only stir them into shakes and smoothies, but add them to soups, casseroles, cakes, power bars, biscuits, salad dressings and more. This is where the fun really happens!
Edible Health has partnered with a number of talented, widely creative foodies. These epicurean maestros have developed recipes that will really add a kick to your collagen. Be sure to visit all the recipes on our site - be inspired! 
We hope you agree that the best way to take collagen is in powder format. If, however, you have any questions or you're confused about anything you read, don't hesitate to contact us. We love hearing from anyone interested in collagen! 
SAVES YOU MONEY AND LASTS LONGER

Our pure collagen powders comprise 100 percent hydrolysed collagen. This means that when you take the recommended daily serving of 13,000mg (13 grams or approximately 1-2 tablespoons) you are getting collagen, and only collagen.

On the basis that liquids and shots typically only contain 5,000-8,000mg of collagen, capsules are rarely more than 1,000mg, and gummies are often around 750mg, you may get anything from half to up to 17 times LESS the amount of collagen per serving than you would from our powder. Now that's a hell of a lot less bang for your collagen buck!

 

Also, if you follow our 13 grams per day recommendation, then one of our 400g tubs will last you a whole month. This is in stark contrast with a single purchase of liquid collagen sachets or shots which will normally only tide you over for 10-14 days.

 

Sure, pills and gummies may last longer - sometimes 60 or 90 days - but, as already mentioned, with 15-17 times less collagen, they work out as an extremely low serve for an exceedingly high  price per gram. Plus, they're often full of nasties and additives to get them into pills, capsules or gummy format.

 

We've compiled this terrifically comprehensive resource comparing collagen powder to other forms - be sure to check it out. 
NATURAL INGREDIENTS AND CERTIFIED
All our collagen products use only natural ingredients. In the case of our Bovine and Marine powders, we use only 100 percent sustainably sourced collagen from cow hides and fish skin respectively.
When it comes to our premium blends like Digestive Enzyme Collagen, Anti-Ageing and Collagen Creamer, again we only include pure goodness. You won't find any GMO, BSE, gluten, whey, dairy, soy, sugar, nuts, pesticides, heavy metals, steroids, antibiotics or hormones in any of our collagen supplements.
Moreover, all of our products contain Halal and Kosher certified collagen powder, are WADA compliant and, being carb-free and sugar-free are suitable for Keto, Paleo and Whole30 lifestyles, not to mention intermittent fasting and detoxing!