Free UK Delivery
100% Pure
Eco-Friendly
Collagen Code
WE OFFER 4 COLLAGEN PROTEIN POWDERS – BOVINE, MARINE, ANTI-AGEING AND DIGESTIVE ENZYME COLLAGEN
Water soluble and with minimal taste or smell, our premium, 100% pure Bovine or Marine collagen powders can be simply dissolved into any hot or cold food & drinks.
Both collagen powders offer the best collagen for stronger hair and nails; plumper skin; reduced pain, inflammation and fatigue; improved digestion; healthy bones and joints; recovery from injury, surgery or childbirth and overall health and well-being. Collagen is also the best protein powder for sports, fitness and exercise. Read more here.
When it comes to collagen powder, many sellers claim marine is better than bovine - this simply isn't true. Find out more from our myth-busting blog….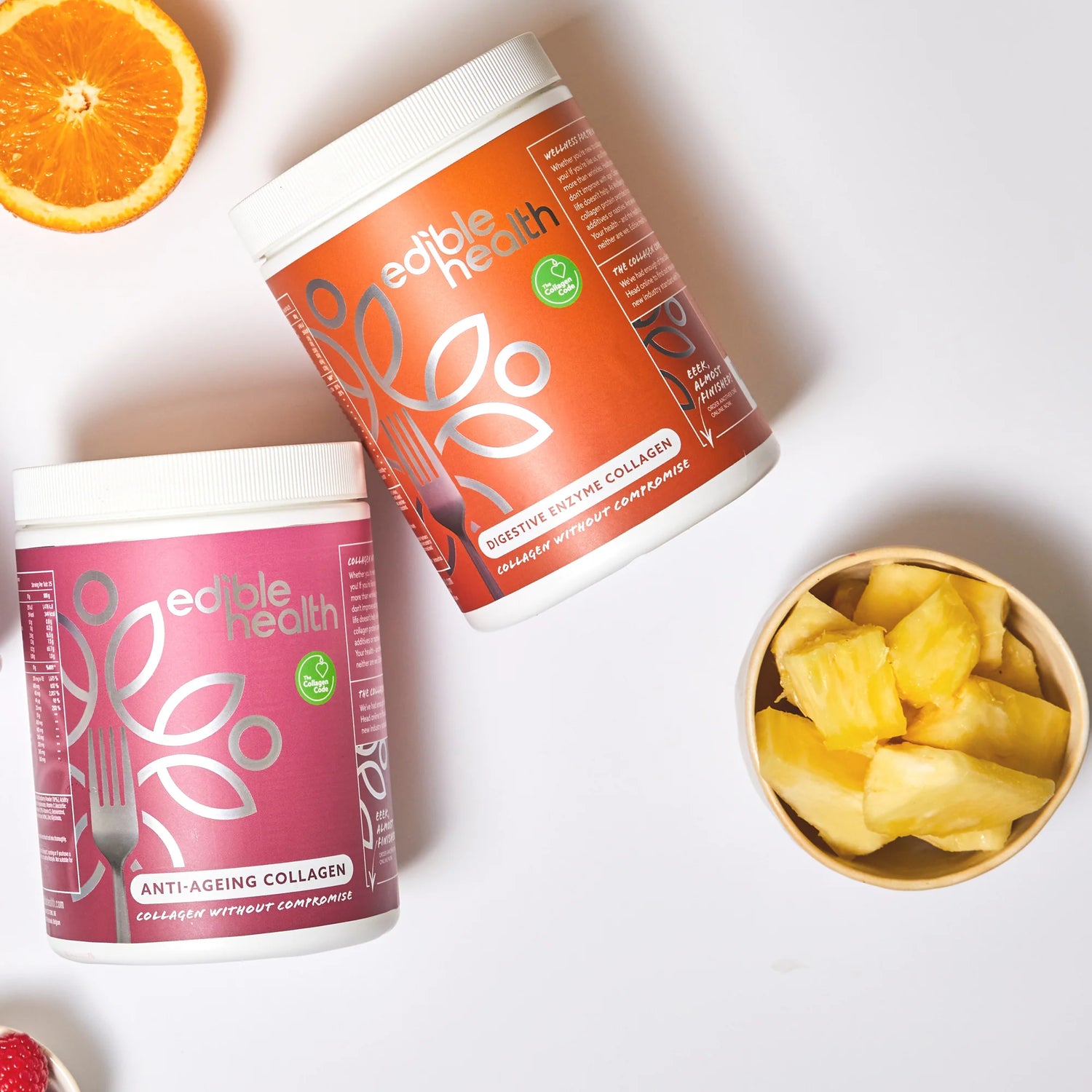 For more targeted solutions, look no further than our potent Anti-Ageing and Digestive Enzyme Collagen blends made from our premium Bovine collagen protein powder combined with vast amounts of potent super nutrients, all renowned for their healing properties.
These powders won't dissolve in water-based liquids like our pure bovine and marine collagen. Instead, you just mix them into a smooth paste first with a little milk or oil, and then add them into your food or drinks.
Our Anti-Ageing Collagen is the best collagen protein powder for wrinkles, fine lines, strong nails, hair loss & hair thinning plus bone, joint, hormone and organ health and energy.
Our Digestive Enzyme Collagen is the best collagen protein powder for digestion, bloating, leaky gut, ulcers, IBS, Crohns, food sensitivities and gut inflammation or imbalances.
Flavoured with just 100% natural, freeze-dried raspberries (Anti-Ageing) or pineapple (Digestive Enzyme product), they contain no nasties, sweeteners or anything artificial.
Shop Collagen Now