Free UK Delivery
100% Pure
Eco-Friendly
Collagen Code
Regular price
£49.95 GBP
Sale price
£37.46 GBP
Unit price
per
Sale
Sold out
View full details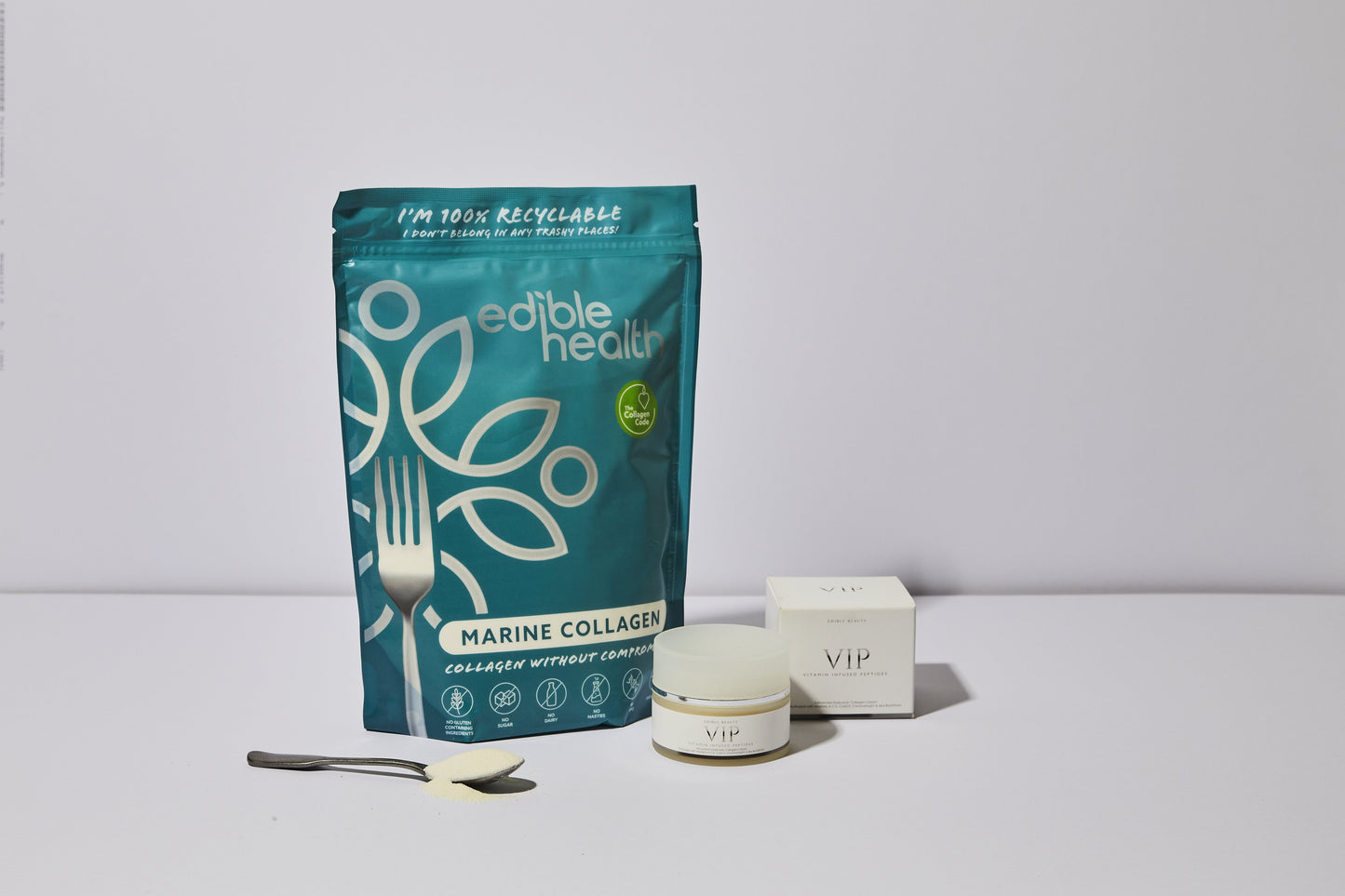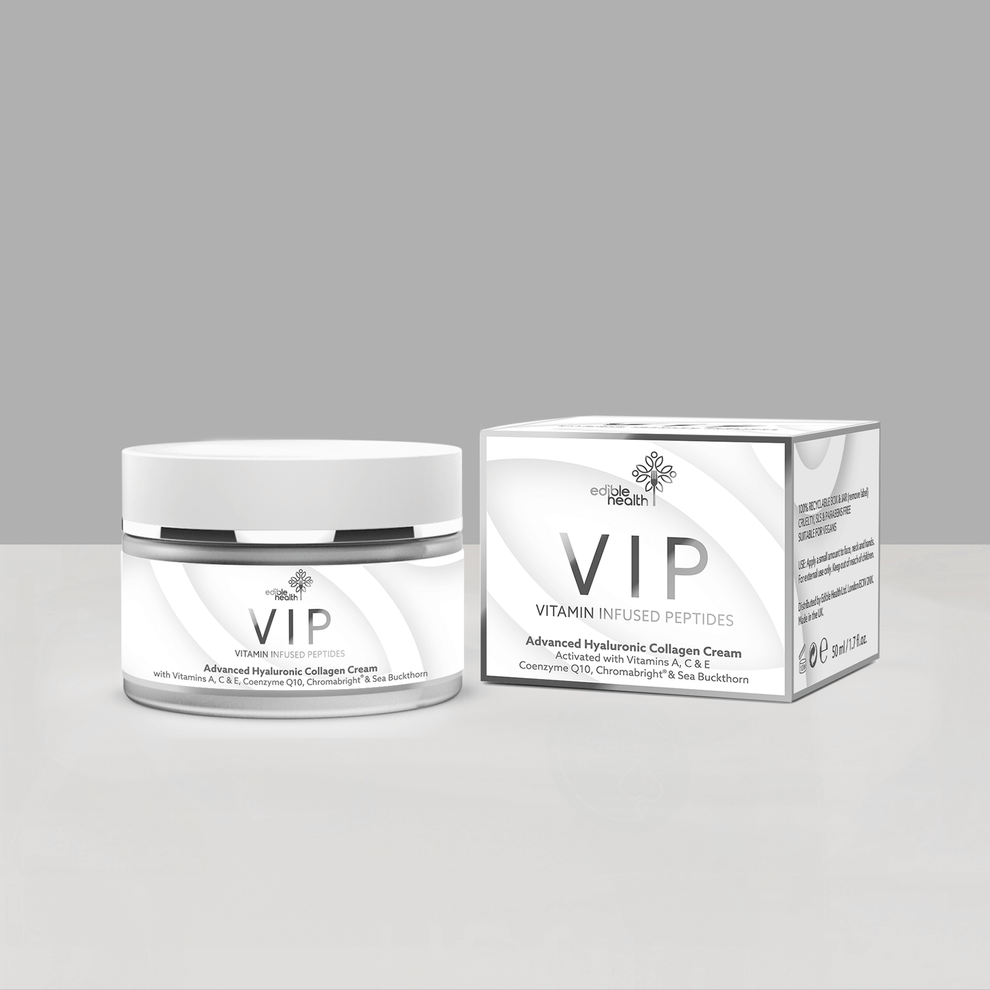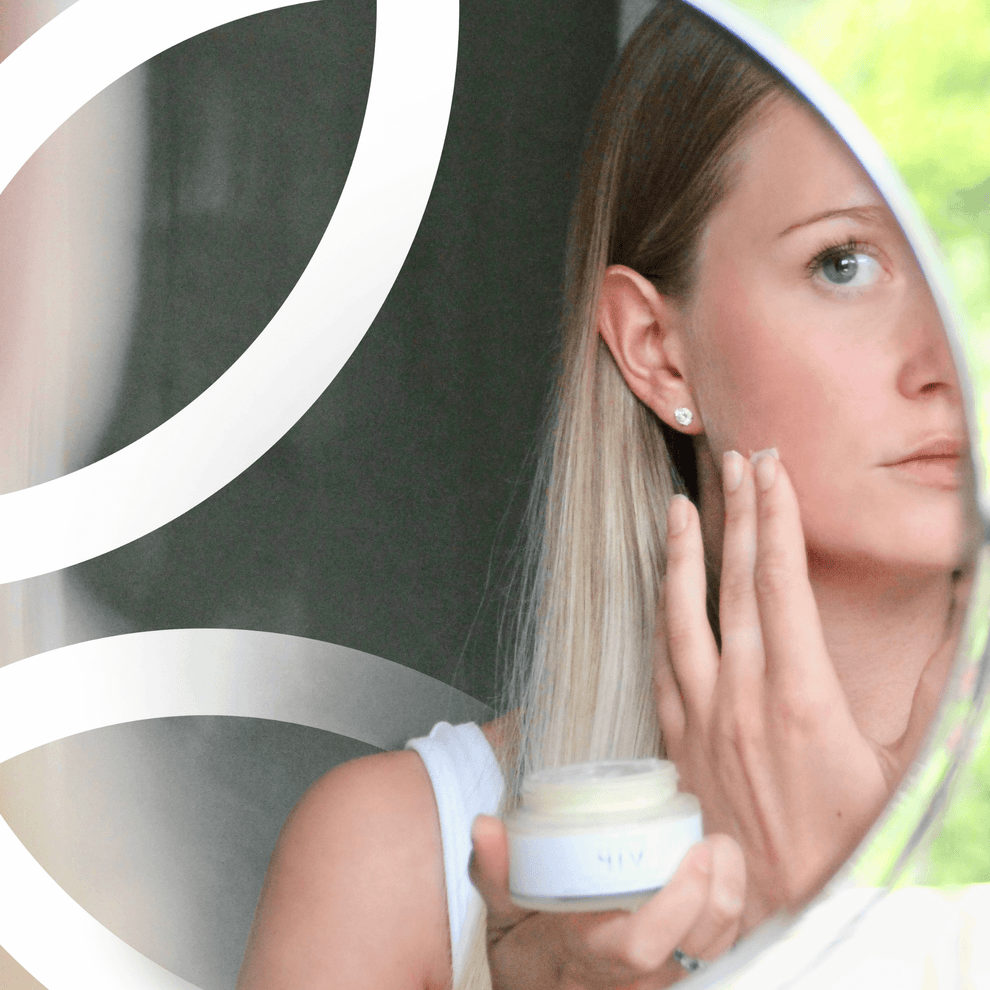 Product Information
Nutritional Information
100% Pure Marine Hydrolysed Collagen Protein Peptides
Nutrition Information
Serving size 13g (approximately 2 level tablespoons). Servings per tub: 31
Information based on 100g.
Energy - 1,530kJ / 360kcal
Protein - 90g
Carbohydrate - 0g
Fat - 0g
Salt - 0.3g
Sugar - 0g
| Amino Acids (+ essential) | Per 13g | Per 100g |
| --- | --- | --- |
| Alanine | 1,235mg | 9,5000mg |
| Arginine | 1,157mg | 8,900mg |
| Aspartic Acid | 780mg | 8,900mg |
| Glutamic Acid | 1,495mg | 11,500mg |
| Glycine | 2,756mg | 21,200mg |
| Histidine+ | 143mg | 1,100mg |
| Hydroxylysine | 130mg | 1,000mg |
| Hydroxyproline | 1,313mg | 10,100mg |
| Isoleucine+ | 143mg | 1,100mg |
| Leucine+ | 339mg | 2,610mg |
| Lycine+ | 351mg | 2,700mg |
| Methionine+ | 182mg | 1,400mg |
| Phenylalanine+ | 260mg | 2,000mg |
| Proline | 1,391mg | 10,700mg |
| Serine | 481mg | 3,700mg |
| Threonine+ | 377mg | 2,900mg |
| Tyrosine | 39mg | 300mg |
| Valine+ | 286mg | 2,200mg |
Vitamin Infused Peptides Daily Moisturiser Nutrition Information
Aqua, cetearyl alcohol, polysorbate 60, vegetable glycerin, sunflower seed oil (helianthus annuus), olive oil (olea europaea), coconut oil (cocos nucifera), shea butter (butyrospermum parkii), avocado oil (persea gratissima), rosehip oil (rosa rubginosa), apricot kernel oil (prunus armeniaca), zinc oxide, oat silk (avena sativa), marine collagen (porphyra tenera), argan oil (argania spinosa), green tea extract (camellia sinensis leaf), passionfruit extract (passiflora edulcis), arnica oil (arnica montana), vitamin E (d-alpha tocopherol), vitamin A (retinol palmitate), goji berry extract (lycium barbarum), acai berry extract (euterpe oleracea), vitamin C (sodium ascorbyl phosphate), hyaluronic acid (sodium hyaluronate), stearic acid, xanthan gum, phenoxyethanol, ethylhexylglycerin, Sea Buckthorn, CoQ10, essential oils of Jasmine, Rose Damask, Neroli and Frankincense.
Directions of Use
How to take:

Add 13g (roughly 2 tbsp) to any hot or cold food + drinks.
Blend, shake or stir and enjoy!


Fancy some recipe inspo? Try our Banana Collagen Cookies
Preparation Time - 10 minutes

Cooking Time - 15 minutes
---
Servings - 10
---
Ingredients
● 2 tbsp milled flaxseed + 6 tbsp water
● 2 large ripe bananas, approx. 240g
● 1 tsp vanilla extract
● 80g smooth almond or peanut butter; tahini or sunflower seed butter for nut free
● 25g Edible Health Collagen Bovine or Marine Collagen
● 150g porridge oats
● 100g oat flour
● 30g unsweetened desiccated coconut
● 1 tsp cinnamon
---
Directions
Preheat your oven to 180C (350F).

Mix together flax and water and set to one side for a few minutes.

Meanwhile, mash bananas until most of the lumps are gone.

Whisk nut or seed butter, vanilla and collagen into the banana. Then add the flax mix.

Once combined, add in the oats, oat flour, coconut, and cinnamon.

Mix well to combine.

Divide mixture into 10 even balls. Place on a baking tray and flatten with the palm of your hand. They won't spread when baking.

Bake for 15 minutes. Allow to cool on the tray.

Store in a sealed container for up to 3 days in the fridge or freeze for up to one month.

Delicious topped with a dollop of nut butter and/or your favourite yoghurt.
How to use Vitamin Infused Peptides Daily Moisturiser:
Apply a small, coin-sized amount of VIP to your clean and dry face. Using circular motions, massage cream into the skin's surface and allow it to absorb before applying any make-up. VIP is designed to be used daily.
Collagen Bundle Deals
Regular price

Sale price

£49.95 GBP

Unit price

per

Ideal for those who consume both Bovine and Marine collagen

Regular price

Sale price

£57.95 GBP

Unit price

per

Perfect for the household with an Anti-Ageing and a Bovine Collagen...